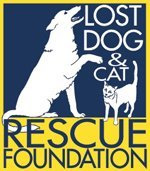 We had a great conversation with a rescue professional this week. Pam McAlwee runs the
Lost Dog and Cat Rescue Foundation
(LDCRF), a Virginia-based organization that has worked with the Humane Society of the US in the past. Most recently, LDCRF has taken on some of the dogs rescued in the Gulf oil spill response. Pam spoke openly about her experiences with HSUS and disaster relief operations.
HWI: Can you tell us a little bit about yourself and Lost Dog Rescue?
Pam:
Lost Dog Rescue started in 2001, and basically, we just started taking dogs out of more rural shelters, dogs that were getting ready to be put to sleep, and transporting them into the Northern Virginia area which is heavily populated. And it just didn't seem like the shelters here often had a very high inventory, so we transported dogs from a couple hours away, and adopted them out at local PetSmarts and venues like that.
HWI: Tell us about your involvement with disaster relief efforts with the HSUS.
Pam:
The HSUS has called upon us to see if we could help them take some dogs through the program, because they're on a raid or whatever. If we have room and can help, we try to help them. We'll take several of their dogs and try to place them.
HWI: Is there any sort of compensation from the HSUS for this?
Pam:
No, this is something that we do. The HSUS will fix them and get some of their shots together, on some of the dogs. Some of the dogs we've gotten have come in fully vetted, and some have come in with no vetting — it's more of an emergency situation, where they've really got to move the dogs.
HWI: And if you're at capacity, do you just say no, we can't take these dogs?
Pam:
Yeah, it's up to you; there's no pressure, they just ask if there's any way you could help with some of these dogs, and they give you the background of what's going on.
HWI: How would you characterize your interactions with the HSUS? I've heard people describe it as an adversarial relationship where you want to help the dogs, but there's a certain amount of conflict with the HSUS over who should foot the bill.
Pam:
I've heard that too, but honestly, I believe that the HSUS helps these animals. If they're going to give us some unvetted dogs, we know that up front. I don't expect anything from the Humane Society, because that's not what their mission is. Sure, when they pay to vet the dogs and have them spayed and neutered prior to taking them, it makes our decision a little easier on how much we can help. I've heard people being negative, thinking that the Humane Society should pay the bill for ALL dogs, or all the dogs they rescue. The way I look at it is, we're rescue, but we're just a Band-aid on this whole huge problem. We need folks like the Humane Society to stay out of putting the dogs in the home, and focus their energy more on the causes. A lot of rescues get irritated with them because they're not rescue-minded. We don't really want them to be. We want them to address the bigger issues, so the rescues aren't as overloaded.
HWI: So, they should focus on the legislative issues and things that improve the situation long-term?
Pam:
Yes, exactly.
HWI: Has your Foundation benefited from any of the publicity surrounding the rescue efforts?
Pam:
I think the publicity helps. It gets people looking at the website, and gets people interested in dogs to adopt, which is what we really want. Any publicity is beneficial, and I think working with the Humane Society, people have a little more respect for your group as being legitimate.
---
We thank Pam and the Lost Dog and Cat Rescue Foundation for taking the time to share their perspective with us. We love LDCRF and the terrific work they're doing every day to place dogs in permanent, loving homes. Visit them on the web at
www.lostdogrescue.org
, follow them on
Facebook
, and please consider supporting this wonderful charity with a donation.