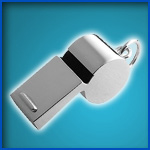 After evaluating Center for Consumer Freedom (CCF) tax returns,
Charity Navigator
has taken the extraordinary step of issuing a
Donor Advisory
. The Donor Advisory states that "the majority of the Center for Consumer Freedom's program expenses are being directed to its CEO Richard Berman's for-profit management company, Berman and Company." As readers of this site and
our Facebook page
know, Richard Berman is also the mastermind behind the anti-animal welfare group, HumaneWatch. Charity Navigator has something to say about HumaneWatch, too:
…out of total program expenses of $2.4 million, $1.7 million is going directly to Berman and Company. The document (IRS Form 990) also revealed that program expenses were for 'maintaining a dynamic website' and 'founding humanewatch.org' when all of the money was given to Berman and Company (a for-profit firm). The document does not reveal how much revenue the for-profit gained from this arrangement.
The Donor Advisory then warns prospective donors:
We find such practices atypical as compared to how other charities operate and have therefore issued this Donor Advisory.
The CCF joins other questionable charities spotlighted by Charity Navigator for their conduct. These shady organizations include the "
Coalition for Breast Cancer
" (whose directors pleaded guilty to grand larceny, scheming to defraud and falsifying business records), "
Disabled American Veterans
" (a fake charity whose creator was sentenced to 10 years in prison for felony embezzlement), and
Child Foundation
(whose founder plead guilty to federal conspiracy charges). The CCF has yet to face criminal charges for funneling nonprofit funds to its for-profit counterparts. However, this Donor Advisory may serve to protect unwary donors who might be deceived by unscrupulous front groups posing as legitimate charities.