The Center for Consumer Freedom (which runs HumaneWatch) recently purchased a full-page ad attacking the Humane Society of the United States. Of course the ad –- published in The Washington Examiner — was filled with the usual array of half-truths, innuendo, and misleading statements that Richard Berman specializes in.
We don't have a multi-million dollar budget paid for by disreputable corporations, but when Rick Berman throws a hand grenade, we're happy to pick it up, pull the pin, and throw it back.
We therefore present Berman's Vermin, a factual, seven point examination of Richard Berman and his unsavory tactics. Many people wrongly assume that HumaneWatch is a watchdog group, or that it is concerned about animal welfare. Please share this graphic on Facebook, Twitter, and Pinterest to help set the record straight!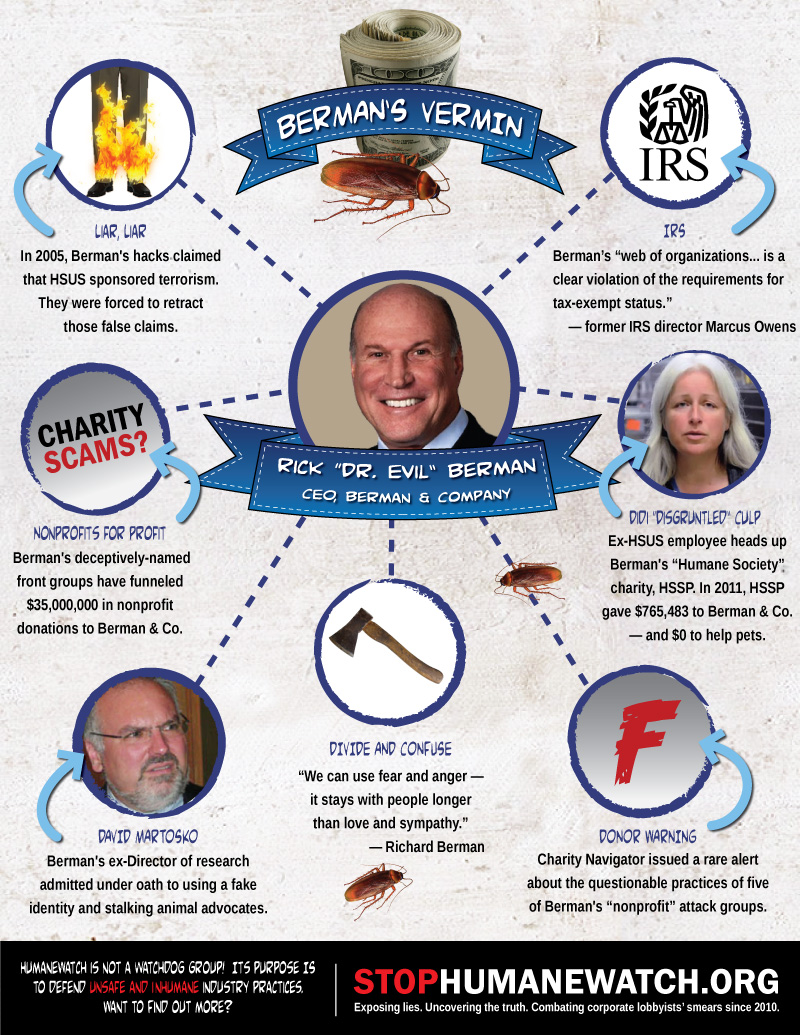 Download in
JPEG
or
PDF
format.
References: