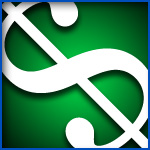 Anyone who is familiar with Richard Berman's enterprises knows that deception is the key to his
astroturf empire
.
But seldom have we seen evidence of his deception shown as blatantly as in the Center for Consumer Freedom's 2009 tax return.
The CCF — also known as HumaneWatch — describes its mission as "research and education on food, beverage and lifestyle issues". But according to CCF's tax return, a staggering 86% of donations to the organization were redirected to Berman's union-busting campaign, the Employment Policies Institute Foundation (EPI). 86 cents out of every dollar donated to HumaneWatch or CCF was used to undermine working wages, employee health care, and labor unions.
How many HumaneWatch donors know that "educating consumers about lifestyle issues" means lobbying to strip workers of their health benefits and wages?
The remainder of CCF's donations were redirected to Berman's for-profit PR firm, Berman & Company, Inc., to the tune of $1,461,597.00. That left CCF $779,222.00 in the red for 2009, a shameful performance record that would earn it the lowest possible rating in any charity evaluator's system — if CCF were significant enough to warrant an evaluation.
If there's one lesson we can take away from this, it's that Richard Berman cares about human rights as little as he cares about animal rights. What Richard Berman cares about is money, and finding creative ways of diverting it into his personal bank account.
Because Berman thrives on deception and obfuscation, he does not makes the tax returns for his "nonprofits" available online. However, we have assembled the most recent tax returns for his money-making enterprises in the Document Library.