We can do the innuendo
We can dance and sing
When it's said and done
We haven't told you a thing…
— Don Henley, Dirty Laundry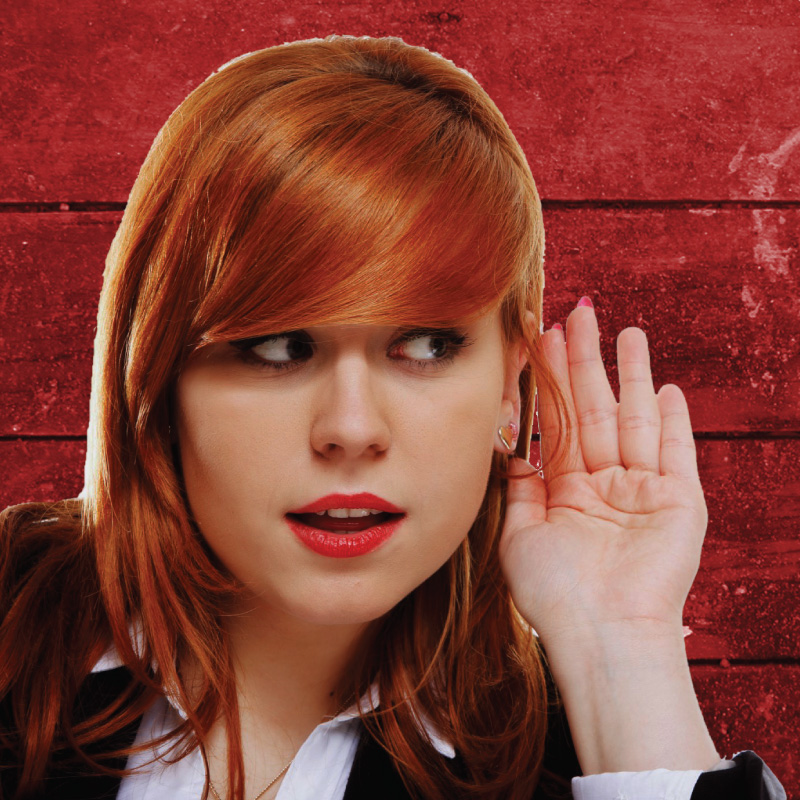 Although libel and defamation are exceedingly difficult to prove in court, even the most unethical front groups will avoid unnecessary (and costly) litigation.
That's why organizations like Richard Berman's "HumaneWatch" avoid direct statements — which are legally actionable — and instead couch their false accusations in sly winks and innuendo — which generally are not.
The easiest way to turn a libelous claim into an innuendo is to phrase it as a question. Consider these headlines and comments from HumaneWatch:
Is HSUS engaging in a little creative accounting? (Oct. 21, 2011)
Is HSUS purposely hiding the ball and diverting millions to a purpose that its ads don't address? (Feb. 19, 2011)
HSUS: Token help for pet shelters? (Feb. 27, 2012)
Is HSUS really just a business? (Feb. 25, 2010)
Is HSUS becoming a political liability? (Oct. 28, 2010)
Hot air from HSUS? (Jun. 11, 2010)
Would Wayne Pacelle approve of shooting this horse? (Aug. 28, 2013)
Is Wayne Pacele the Bernie Madoff of the charity world? (Apr. 5, 2013)
Is HSUS taking advantage of Americans' goodwill toward cats and dogs? (Mar. 17, 2011)
Is HSUS up to no good in Nebraska? (Nov. 13, 2010)
Is HSUS hiding the ball? (Nov. 8, 2010)
Another ALF Supporter in HSUS's Leadership? (Feb. 11, 2012)
Is HSUS really on the side of the 99 percent of Americans who aren't vegan? (Nov. 13, 2010)
Did HSUS violate the lobbying disclosure act? (Nov. 28, 2011)
Where does [the HSUS'] money go? (Jun. 27, 2013)
The pages of HumaneWatch are crawling with disingenuous question marks; they are scattered through their blog posts and op-eds like a bad case of worms. But rarely do they include an answer to go with their leading questions. They leave their readers to fill in the blanks, providing them just enough misleading information, vague rumor, and unrelated finger-pointing to ensure that those blanks are filled in with the wrong answer.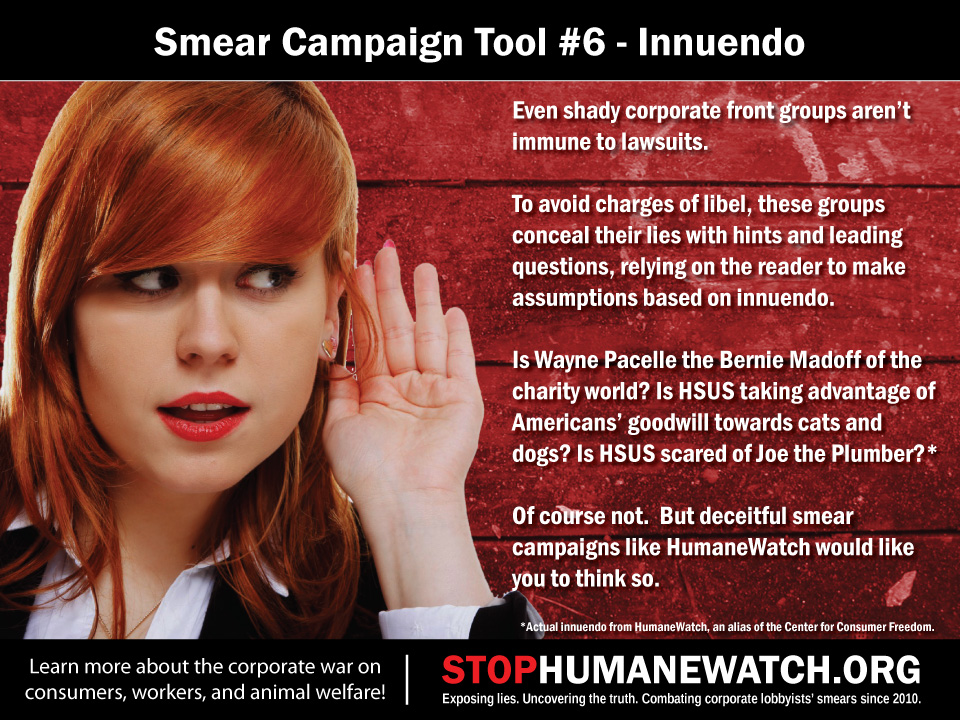 Please feel free to save these graphics to your hard drive, link to them directly on this site, or share on social media.
http://www.stophumanewatch.org/blog/innuendo
View and share previous weeks' graphics from our Resources page.