I devised a method of cleaning off the page opposite the editorial, which became the most important in America… and thereon I decided to print opinions, ignoring facts.
— Herbert Bayard Swope, creator of the op-ed page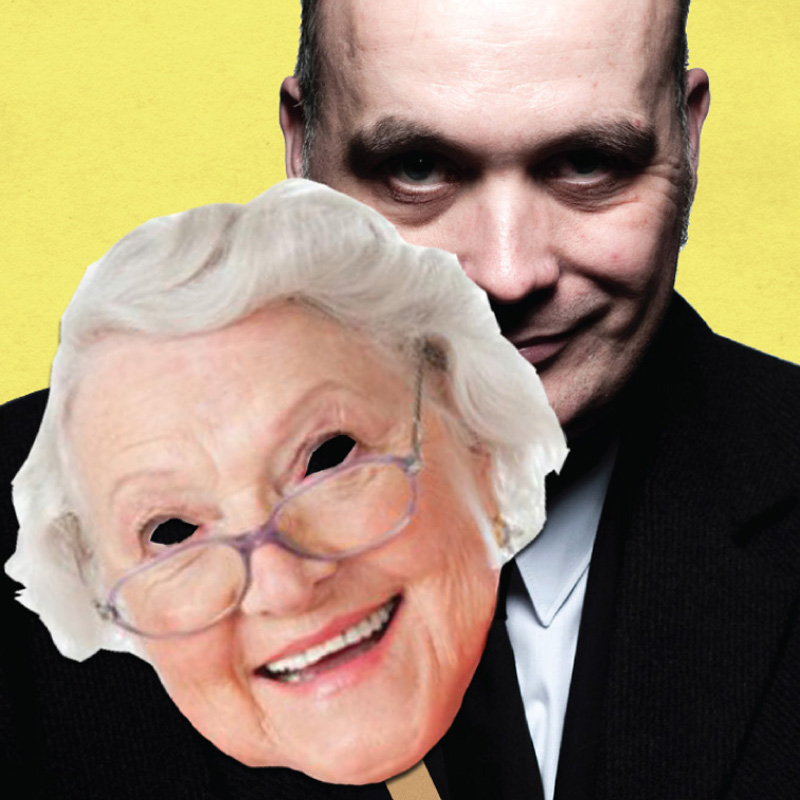 Op-eds and letters to the editor were intended to reflect the opinions of the American public.
Unfortunately, not only are these voices dwindling, they are being increasingly co-opted by corporate interests.
The pages of prominent newspapers are littered with propaganda from Richard Berman's industry-funded front groups — including the Center for Consumer Freedom (also known as "HumaneWatch"), the Center for Union Facts, the Employment Policies Institute Foundation, the American Beverage Institute, and the Humane Society for Shelter Pets. These sham organizations subvert op-eds and letters to the editor, displacing opinions of real people with the PR spin of Berman's corporate donors.
These are not opinions. They are advertisements and spin, purchased by corporations, professionally written by Berman and Company, and disseminated by unwary dupes in the media.
This deceptive tactic is another form of sockpuppetry. A Berman and Company employee masquerades as a concerned member of the public, but is, in fact, mouthing the words of its corporate client. It's a lie that Berman took to the level of farce when the millionaire posed as a blue collar worker in an ad undermining worker benefits.
Opinion pieces are a key means by which Richard Berman funnels "nonprofit" donations into his personal and corporate bank accounts, in what former IRS director Marcus Owens called a "clear violation of the requirements for tax-exempt status." Since 2006, Berman and Company has charged its "nonprofits" hundreds of thousands of dollars annually, flooding media outlets with more than 1600 deceptive op-eds and letters to the editor.
When you see a phony op-ed or letter to the editor from Richard Berman, Will Coggin, J. Justin Wilson, Sarah Longwell, or another Berman and Company employee, please call attention to the fact that the publication is being exploited by a notorious front group for corporate interests.
Share the graphic below. And let the public know that these "opinion pieces" are nothing more than paid propaganda defending the unsafe, unethical, and inhumane practices practices of Richard Berman's clients.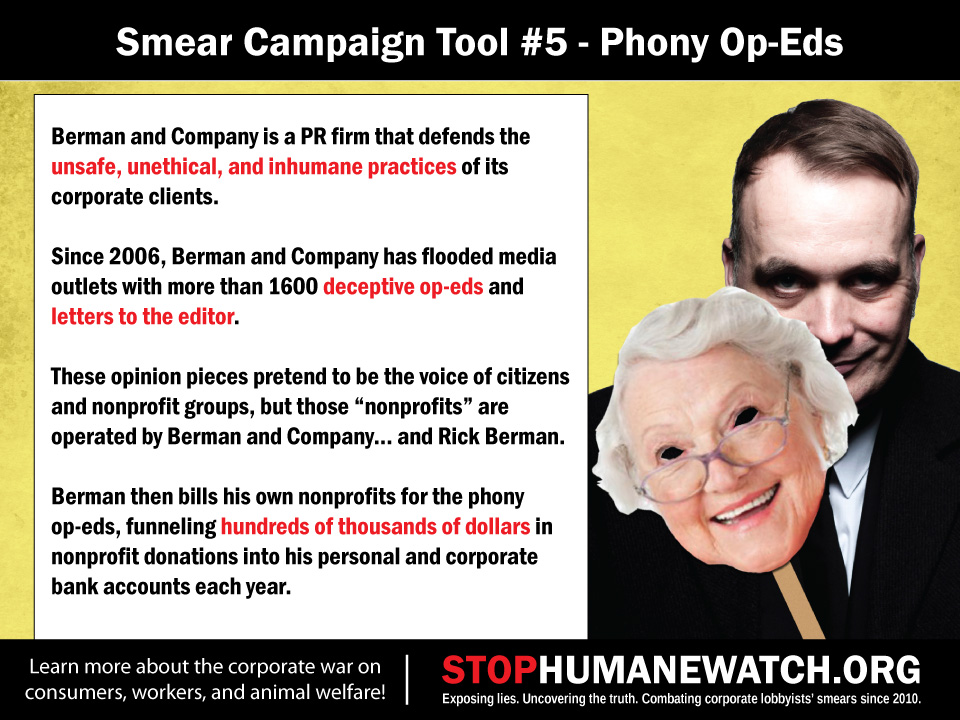 Please feel free to save these graphics to your hard drive, link to them directly on this site, or share on social media.
http://www.stophumanewatch.org/blog/op-eds
View and share previous weeks' graphics from our Resources page.